A Terry Fox Run Team is a great opportunity for your group, company or organization to make a difference in the fight against cancer while commemorating a great Canadian, Terry Fox. Invite your associates, colleagues, family and friends and start a Team to honour a loved one, to involve your workplace in the community, or to unite your family for a good cause. Everyone is welcome.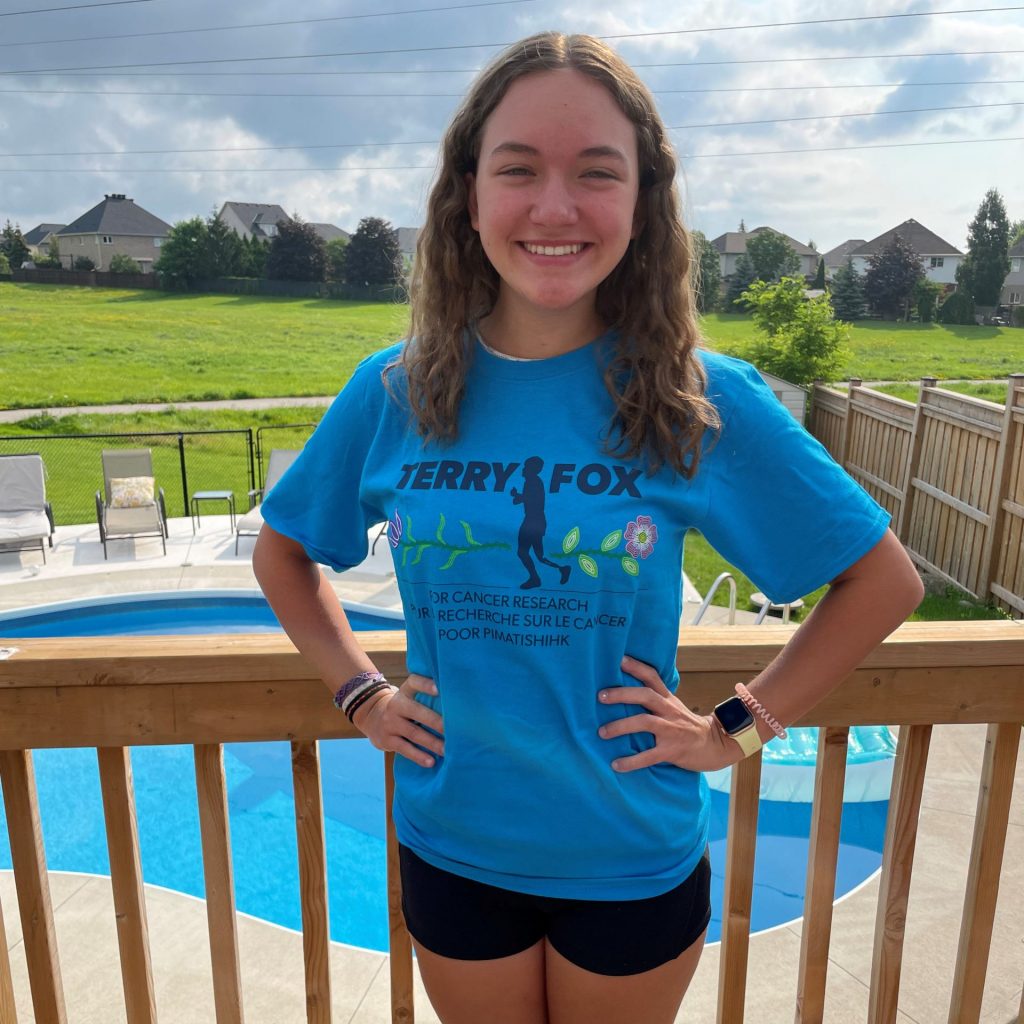 Be prepared to be amazed by this year's Terry Fox shirt!
To pay tribute to their family history, the Fox family liaised with Métis Nation BC to create this year's t-shirt. The design celebrates Terry's heritage, with illustrations of traditional Métis floral beading created by Métis artist Mal Blondeau (the Métis are known as the Flower Beadwork People.) The flowers chosen honour the land where Terry's ancestors lived: the prairie crocus of Manitoba and the wild prairie rose of North Dakota. The Foundation's mission – to fund cancer research – is written in English, French and the Métis traditional language of Michif, as is the phrase "Try like Terry", in honour of his remarkable effort. The back of the shirt includes a mouse track beadwork border with the Métis infinity symbol.
"It's one thing to run across Canada, but now, people are really going to know what cancer is."
In Canada alone, there are hundreds of locations for the Terry Fox Run.
This year, participate from wherever you are! Around your neighbourhood, backyard, down the street or around the block. Walk, Ride, Wheel, Run.
Register to fundraise in support of cancer research. One Day. Your Way.