Team Up for Terry to Multiply Your Impact
A Terry Fox Run Team is a great opportunity for your family, group, club, company, or organization to make a difference in the fight against cancer. Invite your associates, colleagues, family, and friends to start a Team to honour a loved one, to engage and inspire your workplace, or to bring your friends together for a good cause. Everyone is welcome!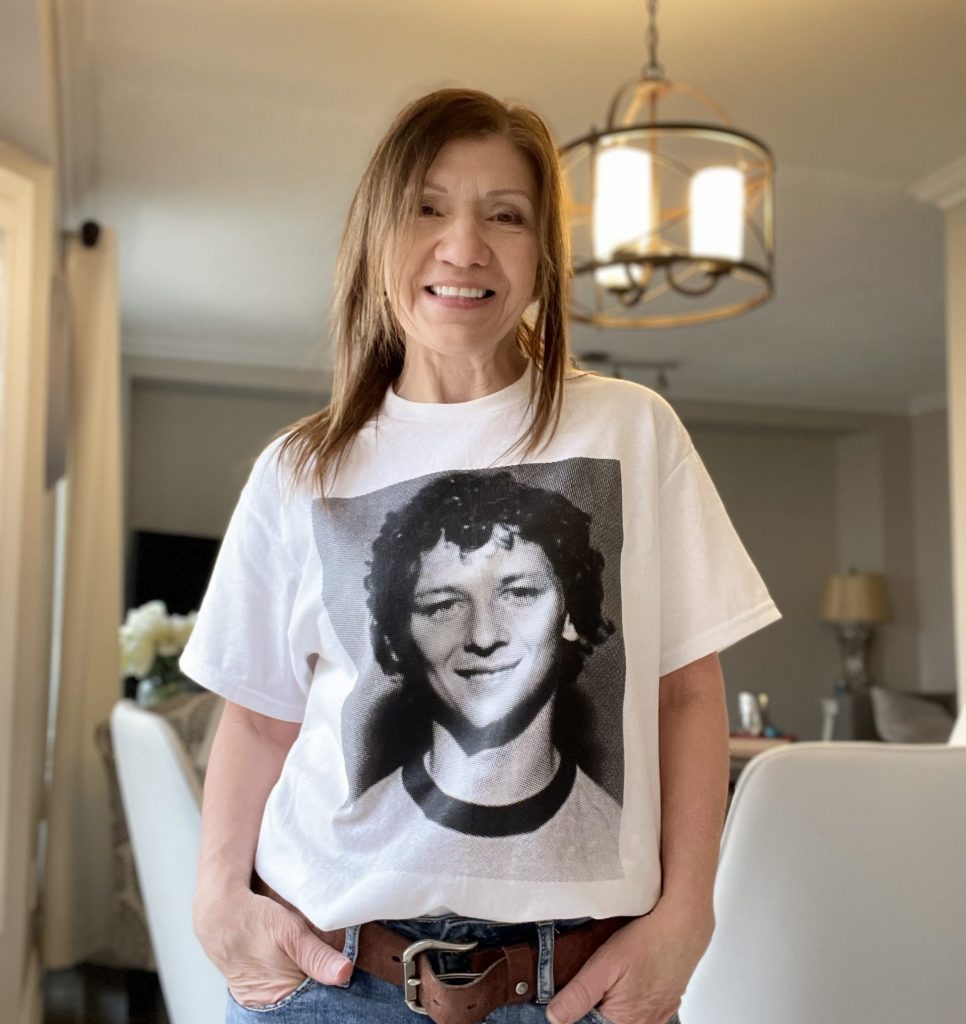 Get your limited edition Terry Fox Run shirt today! 
Available this year! Customize your shirt with your Team Name on the back. 
Designed by eminent Canadian artist Douglas Coupland in collaboration with the Fox Family, the shirt features a dot-screened portrait of Terry and the words 'I'm Not a Quitter' printed on the sleeve or back. 
The new shirt embodies Terry's fierce determination and 'no quit' attitude, perfectly captured in his quote from 1980, "Nobody is ever going to call me a quitter."
All proceeds from T-shirt sales will further Terry's mission of funding critical cancer research in Canada, and all merchandise purchased through the Teams department will be added to your fundraising total. Look good, and feel even better! 
"It's one thing to run across Canada, but now, people are really going to know what cancer is."
In Canada alone, there are hundreds of locations for the Terry Fox Run.
This year, participate from wherever you are! Around your neighbourhood, backyard, down the street or around the block. Walk, Ride, Wheel, Run.
Register to fundraise in support of cancer research. One Day. Your Way.