A message from our Leaders
These two words are about to do a lot of heavy lifting.
Thank you to everyone who jogged, trekked, walked, wheeled, and pedaled.
Thank you to everyone who volunteered, organized, participated, and donated.
Thank you to everyone who shared a personal "I'm not a quitter" story. It is a poignant reminder that Terry's words are as inspiring today as they were when he said them.
Incredibly, it's been more than four decades since Terry's Marathon of Hope. Today, the Canadians who remember Terry's journey as it unfolded in 1980 have been joined by their children and their grandchildren.
The money you raise each year in Terry's name supports world-class cancer research at the Terry Fox Research Institute (TFRI) and in laboratories, clinics, centres, and hospitals around the country and beyond.
The money you raise each year in Terry's name supports world-class cancer research at the Terry Fox Research Institute (TFRI) and in laboratories, clinics, centres, and hospitals around the country and beyond.
And you're making it possible for TFRI to develop the Marathon of Hope Cancer Centres Network (MOHCCN). This unprecedented collaboration unites hospitals, research institutes, health authorities, and fundraising agencies across Canada under a single vision. This allows researchers, clinicians, data scientists, and patient partners from across the country to work together to find new and better ways to diagnose, treat, and prevent cancer.
It's an exciting time. We've learned more about cancer in the last 10 years than we have in the previous 50! And the pace of discovery just continues to accelerate.
Terry's words and his dream of a world without cancer live on in all of us. It's as clear today as it was when he ran 2/3 of the way across the country – and all the way into the fabric of our nation.
Thank you for being such passionate, generous caretakers of Terry's legacy…and for being with us every step of the way.
Dr. Jim Woodgett

President and Scientific Director

Terry Fox Research Institute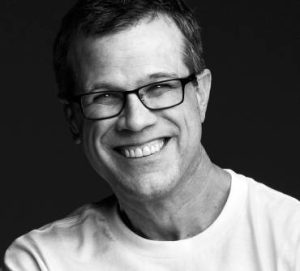 Michael Mazza
Executive Director

Terry Fox Foundation
Your generosity is making a life-changing difference in the lives of cancer patients and their families across Canada and beyond.
Every cancer diagnosis is devastating – but when it comes to research funding in Canada, some of the deadliest cancer types are underfunded relative to their cost to patients and society.
When you give to The Terry Fox Foundation, your donation supports high-impact research by the Terry Fox Research Institute that makes the greatest difference where it matters most – in the lives of patients.
To allocate its resources, the Terry Fox Research Institute has international experts evaluate the excellence and the potential for impact of all its research projects.
This approach allows donors to be confident that their investment is supporting the top 5% of Canadian researchers and their science.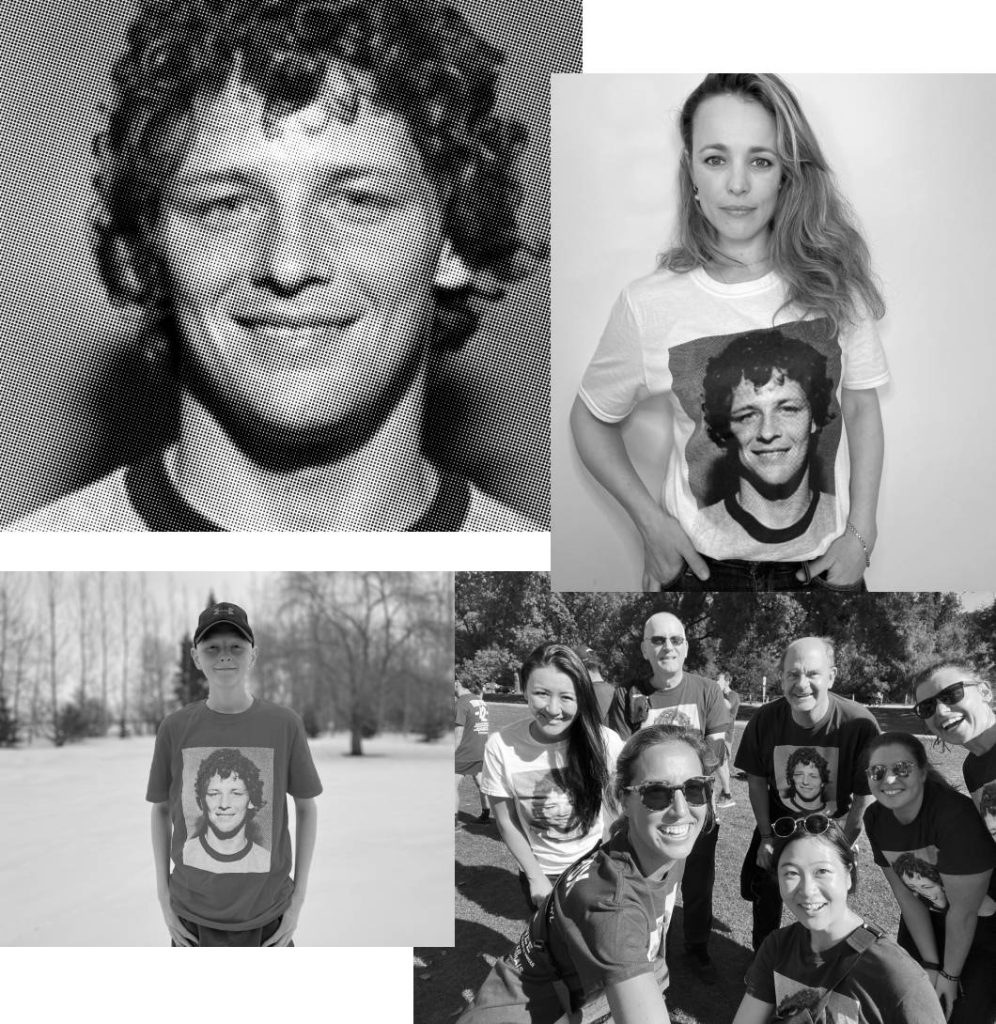 Research Made possible by
YOU
When you run, walk, wheel, cycle, trek, or donate in Terry's name, you provide critical funding for 
the Terry Fox Research Institute (TFRI). TFRI has a truly pan-Canadian mandate to select and fund leading cancer scientists, up-and-coming researchers, and innovative, "outside the box" projects.
Invested in
cancer research
Institutions across
Canada and globally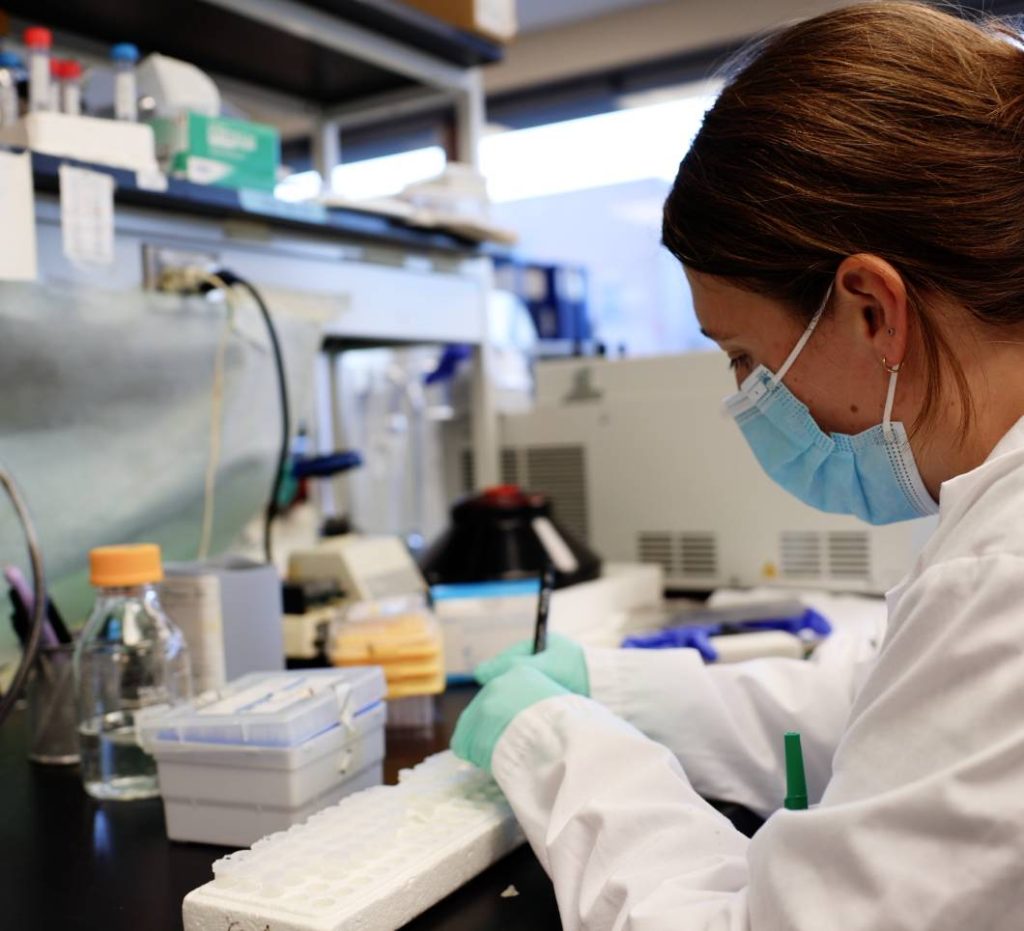 Your donations fund life-changing research!
Investment by Cancer Type
Blood
Breast
Prostate
Brain
Head and Neck
Pediatric and Young Adult
Rare Cancers
Colorectal
Liver
Pancreatic
Lung
Ovarian
Other*
* This category includes our investment in projects that have non-specific cancer types as well as a cumulative total of our investment in cancer types that received less than 3% of our annual funding, including myeloma, melanoma, endometrial cancers, and gastrointestinal cancers.
Raised through the 

Terry Fox Run
Raised through the

Terry Fox School Run

Raised through international

Terry Fox Runs


Raised through philanthropic gifts
Your Support

Brings
Innovative research to Life
Detecting rare, hereditary cancers earlier
Li-Fraumeni syndrome (LFS) is a rare, inherited condition that causes cancer, and often
multiple cancers, in nearly all those affected. Diagnosing this syndrome involves screening for
germline variants of a gene called TP53, which is only accurate about 70% of the time.
However, a team of researchers led by Dr. David Malkin at The Hospital for Sick Children have
improved the accuracy of existing screening protocols allowing for diagnosis in patients who
would have been missed through standard screening procedures.
The connection between gut health and pancreatic cancer
Pancreatic cancer is the third most deadly cancer in Canada. Because it is notoriously difficult to treat, patients with the disease have not seen the survival gains of other cancers over the last three decades. However, a recent discovery may begin to change that.
Researchers, partly funded by the Terry Fox Research Institute, have shown that lactobacillus – a type of bacteria thought to promote gut health – can undermine immunity in pancreatic cancer and lead to accelerated cancer growth.
Fluidizing cell walls to enhance drug delivery
One of the biggest challenges in the delivery of cancer therapeutics, is getting enough drugs
through the cell wall to the tumour site while limiting side effects elsewhere.
A team of TFRI-funded researchers at the Princess Margaret Cancer Centre developed a novel
strategy to "fluidize" the cell membrane by modifying porphysomes –nanoparticles previously
created by the team. This significantly increased cellular uptake and treatment effectiveness.
Hope and Healing



for Cancer Patients and their Families
The Marathon of Hope Cancer Centres Network (MOHCCN) is the realization of a long-standing vision of The Terry Fox Research Institute. Inspired by Terry and his Marathon of Hope, MOHCCN unites patients, researchers, clinicians, and hospital administrators from cancer centres and academic institutions across Canada to accelerate precision medicine for cancer.
What is precision medicine and why should we care about it?
Historically, cancer patients have received one-size-fits-all treatments based on the organ where their cancer originated. For example, most patients with lung cancer would receive the same treatment.
These treatments have saved countless lives, but they have limitations. They're often very toxic and they don't work for everyone because each patient is unique. As well, their cancers may stem from different genetic mutations and interact differently with each person's immune system. So, patients often have different responses to identical treatments.
What if, instead of that one-size-fits-all approach, we could tailor treatments based on each patient's characteristics and the mutations that drive them?
This is the promise of precision medicine. By allowing each patient to receive the right treatment at the right time for their individual cancer(s), we have the potential to improve survival rates and quality of life for more cancer patients.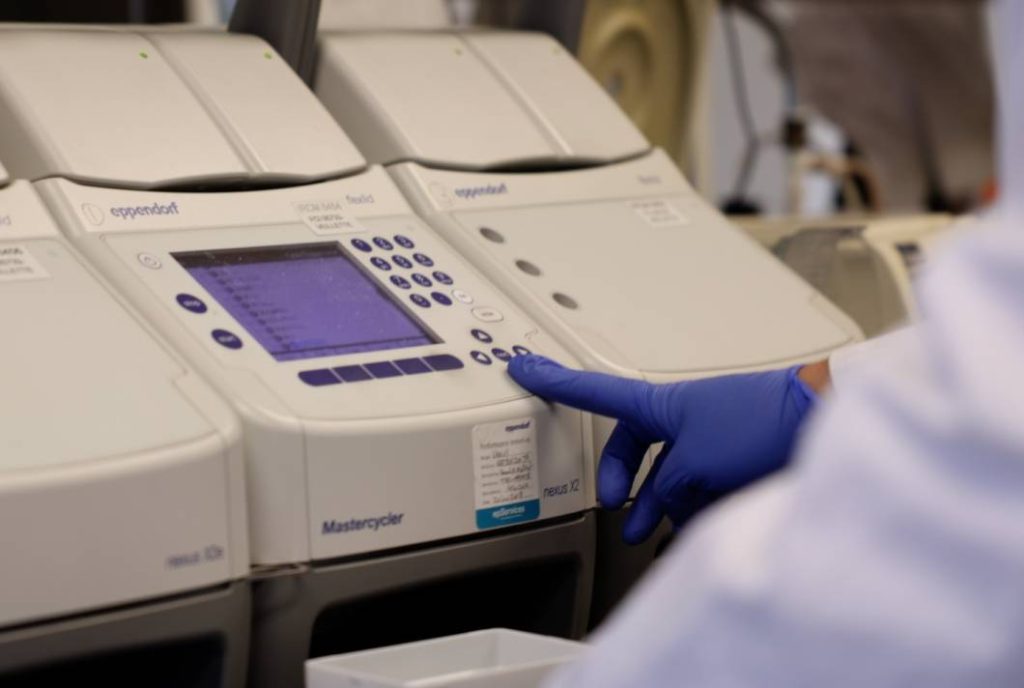 Key Achievements in 2022-2023
Member institutions signed from all 10 Canadian Provinces.

Added nearly 3,000 cases from 22 different cancer types to the MOHCCN Gold Cohort. These cases come from 60 cohorts spanning all 5 Regional Consortia.

Established governance structure with all regions represented.
Working groups created which are composed of thought leaders from across the country, working together to shape MOHCCN policies.
Programs launched and funded to help train the next generation of precision medicine experts.
We still have more to accomplish together.
Canadians with cancer are depending on us – and on your continued support.
Thank you for bringing hope to those who need it most!
To view the Terry Fox Foundation Financial Statements in more detail, please click here.
For more information about the Terry Fox Research Institute, please visit their website.