Give today and your gift will be matched for twice the impact.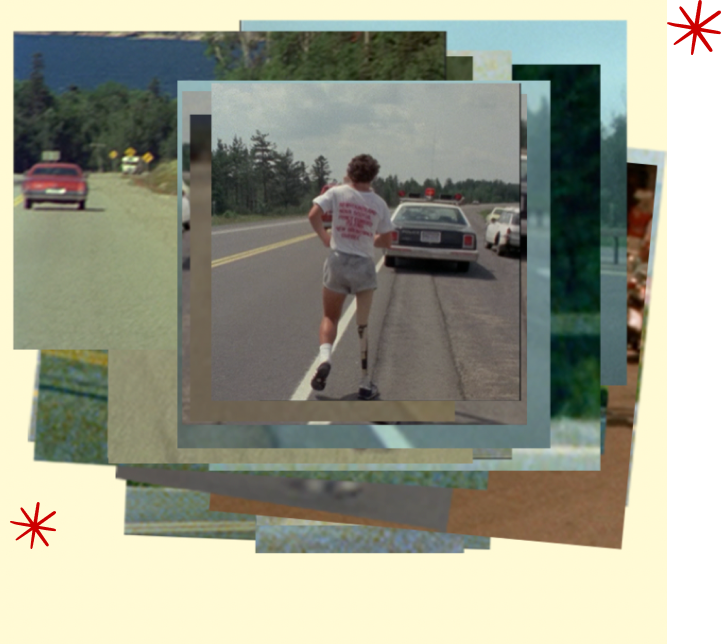 'Tis the season to give back.
In 1980, Terry Fox ran across Canada to raise money for cancer research, on one leg. He never gave up on his dream of a world without cancer.
Together, we can keep Terry's dream alive by funding life-changing cancer research. Our best and brightest researchers need your help.
Give more than hope this holiday.
Give back to cancer research
With your support, the Terry Fox Foundation has worked to support and fundraise for bold, extraordinary research to end cancer for more than four decades.
Your donation inspires innovative researchers from coast to coast and helps provide better ways to detect, diagnose, and treat all types of cancers.
never give up to support those facing cancer
I'm 11 years old, I love sports and I'm a cancer survivor.
What would you say to other kids facing cancer right now?
When I was sick, lots of people didn't know what to say to me. I think it's important to talk to kids going through treatment like they are any other kid. I'd make sure these kids knew they had a friend.
Can you tell us about your cancer?
I was 5 years old when I was diagnosed with Leukemia. For 3.5 years I had chemotherapy every day. I was pretty sick – I was nauseous and had a lot of headaches.
Terry is my hero. I admire him for trying to raise money to cure cancer by running across Canada, especially when he wasn't feeling good and on one leg.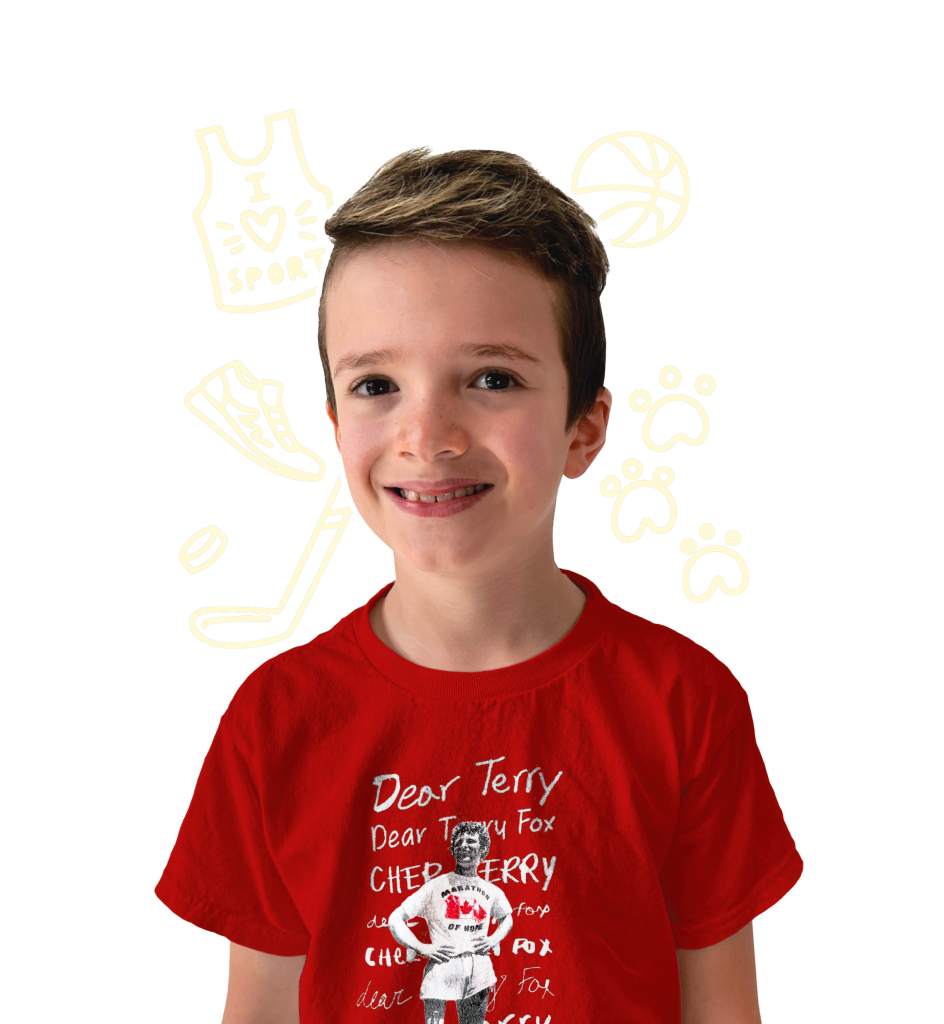 Give today and your gift will be matched for twice the impact
MATCHED FOR
$100 IN IMPACT​
MATCHED FOR
$200 IN IMPACT​
MATCHED FOR
$500 IN IMPACT​
From November 14 to December 31, 2023, donations will be matched up to $500,000 CAD thanks to a group of generous supporters, including John and Beverly Stanton, the J&W Murphy Foundation, CN Railway, and Edward Jones Canada.