Join Terry Foxers far and wide as we ride and raise funds for cancer research!
After running for his brother Terry in the annual Terry Fox Run for many years, Darrell Fox decided to create a cycling challenge in 2015 called the Ride of Hope. In 2021, Darrell and his team of 18 riders in British Columbia completed an astounding 410 km over 13 hours in celebration of the 41st anniversary of Terry's iconic Marathon of Hope. Darrell is now looking to expand the Ride of Hope across Canada and engage avid cyclists throughout the country to lead their own amazing team challenge in 2022.
Whether it is a group ride, solo cycling journey, or ambitious biking adventure, the Ride of Hope is a collection of different ride experiences organized by volunteers across the country who want to go the distance to make a difference, just as Terry did.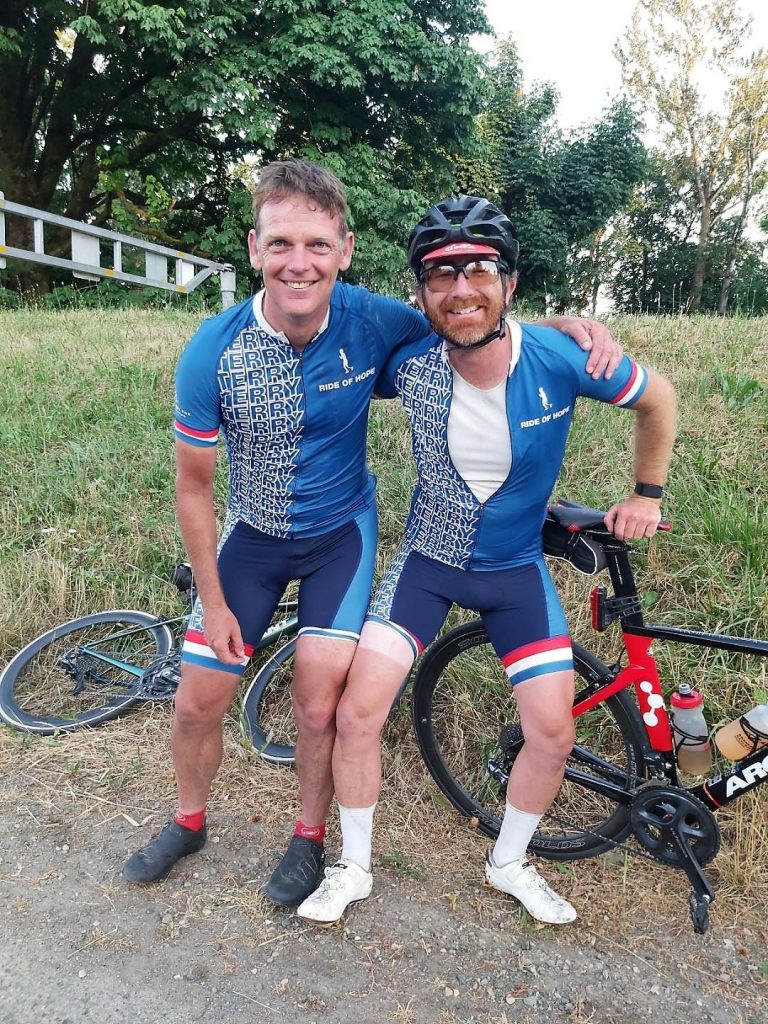 Terry Fox Ride of Hope Kit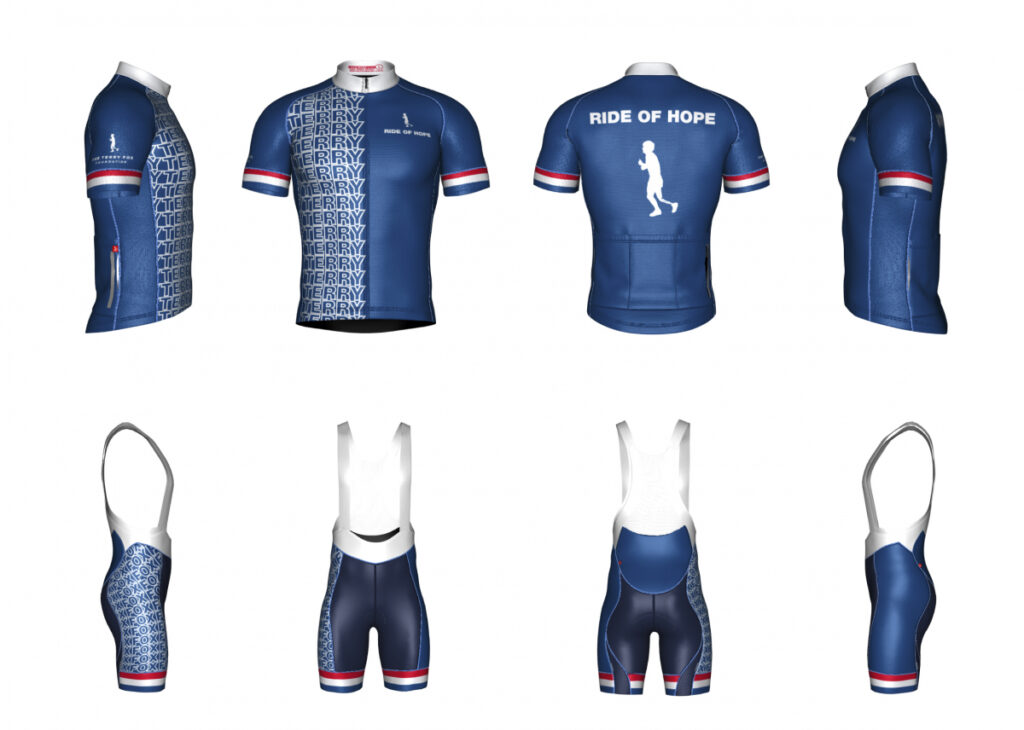 The 2021 Ride of Hope Kit is available. Get yours today!
* Please note that orders placed after June 14 may not arrive before Ride day (due to potential shipping delays)
If you have any questions or are interested in becoming a Ride Captain, please send us an email at rideofhope@terryfoxrun.org or call 1-888-836-9786 for more information.