"Even if I don't finish, we need others to continue. It's got to keep going without me."
Let His Legacy Inspire Yours
A legacy or estate gift is a donation made in your Will. It is a powerful expression of the impact you want to have on the world. A gift in your Will brings meaning and purpose to a life well lived, while helping to improve the world for generations to come. This significant decision also has the ability to reduce taxes on your estate.
My brother Terry witnessed the suffering of fellow cancer patients firsthand and believed that funding research was the key to fueling progress and hope. His legacy is one of selflessness and courage, and a testament to his belief that one person has the power to make a difference.
For more information about leaving a gift in your Will, or other types of planned gifts, please contact us today. We would love the opportunity to discuss how this type of donation will be a meaningful tribute to people facing cancer as well as to your family and legacy.
Sincerely,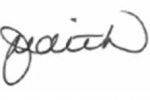 Judith Fox
Legacy and Philanthropic Relations 
We invite you to leave a legacy gift to the Foundation secure in the knowledge that your family and friends will benefit from our commitment to driving cancer research forward. A gift in your Will not only protects cancer research, but can have significant tax benefits to your estate.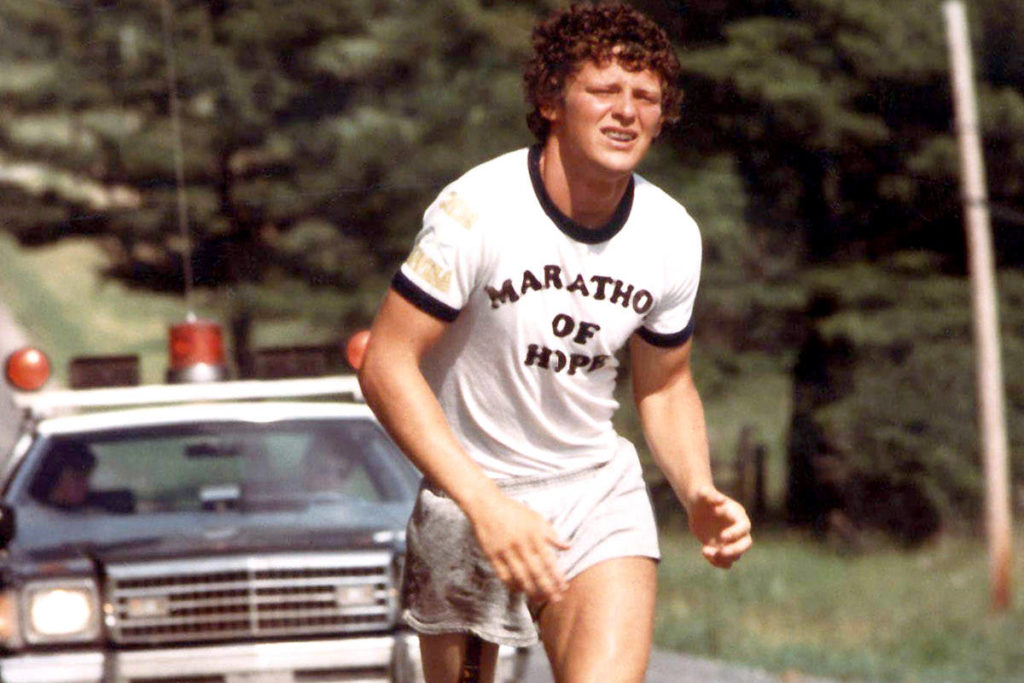 There are many types of legacy gifts. Once you decide what you wish to achieve, contact a professional advisor to help you structure your Will to best achieve your goals. Types of gifts they may consider include:
Bequest
Gift of publicly traded securities
Charitable remainder trust
Gifts of real estate
RRSP/RRIF
Life insurance

To include The Terry Fox Foundation in your Will you will need our legal name, address and charitable number.
Legal Name: The Terry Fox Foundation
Address: 150-8960 University High St. Burnaby, BC V5A 4Y6
Registration Number: 10809 9979 RR0001

Sample Wording for Estate Gifts
Residual Bequest
"My estate trustees shall pay ______(all or %) of the residue of my estate to The Terry Fox Foundation, Burnaby, BC, for the purpose of supporting its highest priority needs."
Legacy Bequest:
"My estate trustees shall pay the sum of $ ______ (or transfer assets with an equal value) to The Terry Fox Foundation, Burnaby, BC for the purpose of supporting its highest priority needs."
This information is general and should not be construed as legal or other advice and should not be used without first consulting your legal and financial advisors. We can help you support cancer research by working with you and your financial and professional advisors.
Our Legacy Circle recognizes those who plan a future gift to fund leading-edge cancer research and help future generations. Every gift in a Will brings us closer to Terry's dream of a world without cancer.
As a Terry Fox Legacy Circle member, you will receive:
A commemorative Terry Fox Legacy Circle pin
Invitations to appreciation events, as well as legacy education events hosted by Terry's family and the Foundation
A subscription to a Terry Fox Legacy Circle newsletter
An annual letter from Terry's family

If you have left a gift to us in your Will, please let us know to help us plan for the future and ensure we honour your wishes.
Your legacy will support breakthrough research and treatment helping those facing cancer to live, live longer, and live with a better quality of life.
"I was very close to my grandmother and her death from lung cancer devastated me. When Terry announced he had to stop his run, that was also pretty devastating, especially because the metastatic tumour had gone to his lung, as it had for my grandma. I want to make a difference for families and help future generations. Every gift in a Will can have an impact and it's just so important that we continue to honour Terry's legacy and fund cancer research."
Vickie Key
Legacy Donor