MARATHON OF HOPE CANCER CENTRES NETWORK
A GAME-CHANGING COLLABORATION
42 years ago, Terry Fox's Marathon of Hope exemplified that when people rally together in pursuit of a common goal, we can achieve the extraordinary.  
Today, we are excited to share that the Marathon of Hope Cancer Centres Network (MOHCCN) is bringing together Canada's leading research and clinical partners from across the country, in an unprecedented collaboration that will unlock the power of precision medicine and transform our collective approach to cancer research. 
Led by the Terry Fox Research Institute, this network combines cutting-edge science, the latest technology, and the brightest minds across the country – including more than 30 partner universities, hospitals and cancer centres along with an inspired community of researchers, clinicians, patients, and generous supporters. Together, we are maximizing our collective impact to expedite a future where cancer medicine is more equitable and individualized for every Canadian.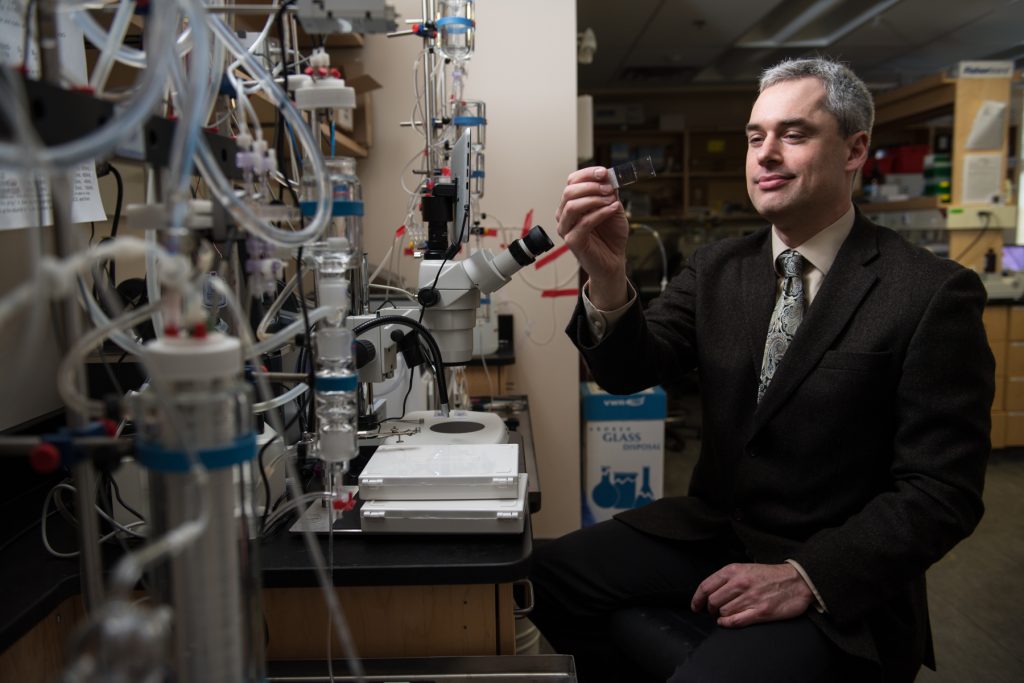 With an historic $150 million one-to-one matching commitment from the Government of Canada to accelerate this transformation, the impact of our philanthropic partners goes that much further to catalyze scientific discoveries that may pave the way to tomorrow's life-changing precision therapies. 
Join us in this game-changing initiative to help make precision medicine a reality for cancer patients and their families. We still have much more to do — and it is only through philanthropic leadership that we can bridge the gap between breakthrough science and the development of new medicines. 
The power of many always begins with one, and the power of this network will set the course for advances in cancer research and medicine for the next century.  
To learn more about the Marathon of Hope Cancer Centres Network and how you can be involved in shaping the future of cancer research, please fill out the form below.
We Would Love to Hear From You
Dr. André Veillette, Executive Director, Marathon of Hope Cancer Centres Network
"This is our moment to change the future of cancer. The Marathon of Hope Cancer Centres Network is a completely new and unprecedented cross-country collaboration in Canada that will unite leading cancer centres and visionary change-makers to accelerate introduction of precision medicine in cancer treatment and to have the greatest impact on cancer outcome."