Terry Fox Ride of Hope with Docs' Choice Alliance
Register to join Docs' Choice Alliance! Raise funds in support of The Terry Fox Foundation and Canadian Cancer Society.
Since 2012 Docs' Choice has raised over $1.5 million to fund cancer research at the Princess Margaret Cancer Centre in Toronto, The Jewish General Hospital in Montreal, and the CHU de Quebec at Laval University. This year we are bringing together the Canadian Cancer Society and The Terry Fox Foundation jointly to continue that funding. Cancer is insidious, striking nearly half of all Canadians, killing many and changing the lives of the survivors, their families, caregivers and communities.
Our goal is to help these two great organizations continue to fund groundbreaking research to help prevent and treat cancer. More than ever, it's important to lend a hand and give a buck, especially since Covid has slowed fundraising and research.
All proceeds benefit The Terry Fox Foundation and the Canadian Cancer Society.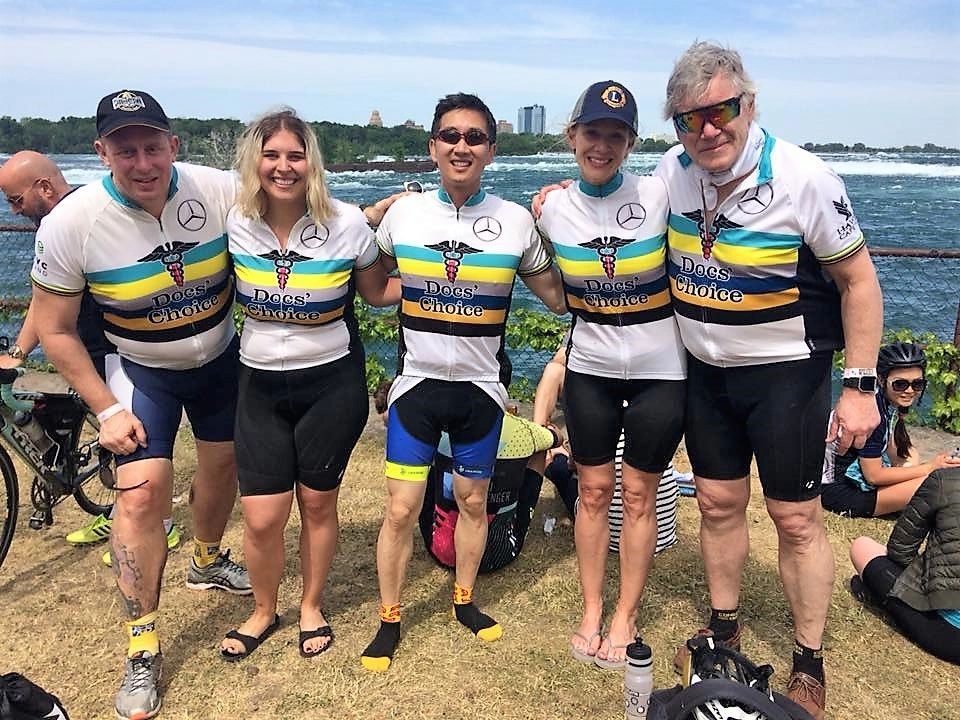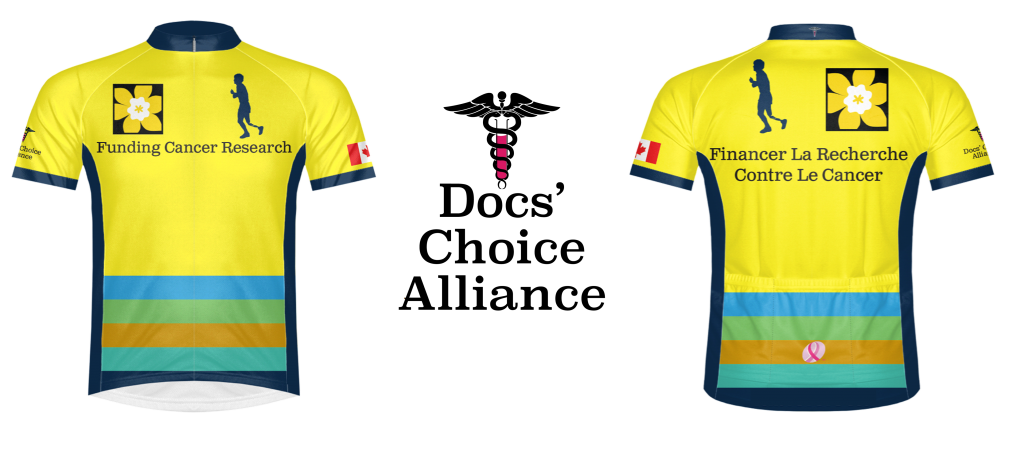 When you sign up:
2. Give Us Your Details
Provide your name, email, phone number, and jersey size
3. Accept our Waiver
Review both The Terry Fox Foundation and Docs' Choice Alliance Team Waiver in the sign up process